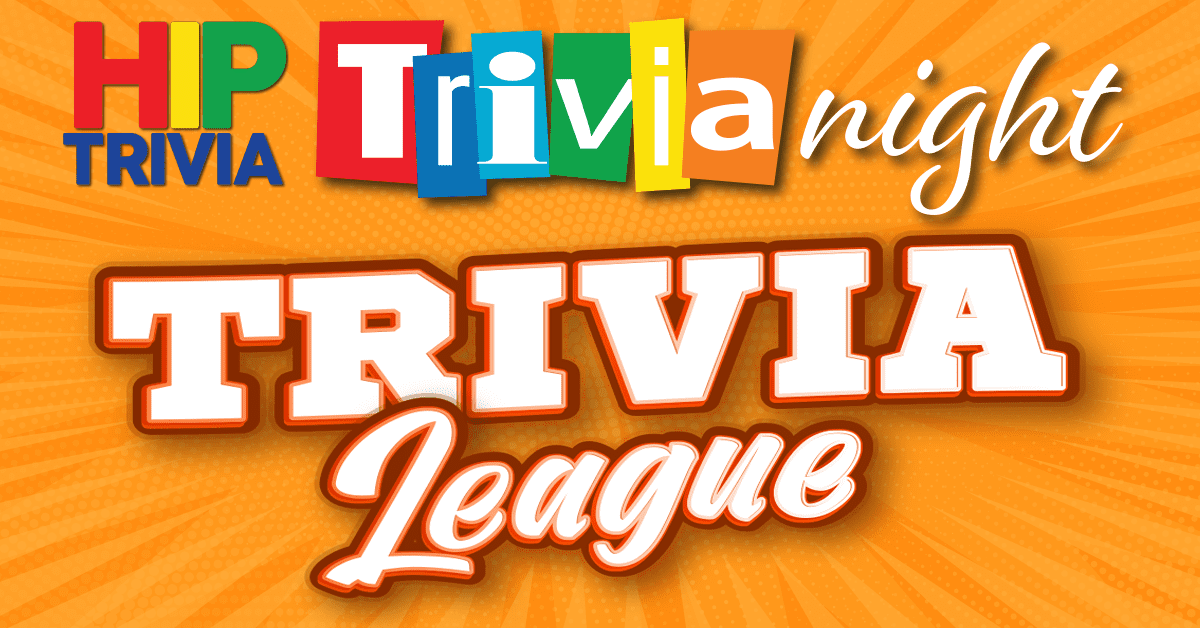 Last Updated: September 17, 2021 6:55 AM
Each team is awarded one point for playing.
Each team is awarded one point for each team they beat
The top 5 teams are awarded bonus points by using a multiplier of the number of overall teams.  1st=2.5, 2nd=2, 3rd=1.5, 4th=1, 5th=.5
Example: 30 teams playing, 1st place bonus= 75, 2nd place=60, 3rd place=45, etc
Each team that wins a round will get a 10 point bonus per round.  If multiple teams win the round, each team will get 5 round bonus points.
To qualify for points, a team must answer at least 75% of the questions.  (38 questions)  A team that does not reach 38 answered questions will not receive credit for the game nor will they count in the overall team count for bonus points.
| Rank | Team | Total | 09.16.21 | 09.09.21 | 09.02.21 |
| --- | --- | --- | --- | --- | --- |
| 1 | Lori | 227 | 50.5 | 90.5 | 86 |
| 2 | Men Without Hats 🎩 | 183 | 72 | 48 | 63 |
| 3 | Spooooon! | 151.5 | 32.5 | 25 | 94 |
| 4 | Extremely Pointless | 105.5 | | 55.5 | 50 |
| 5 | Plaidraic | 99 | 21 | 78 | |
| 6 | Couch Potatoes | 98.5 | 98.5 | | |
| 7 | Persistent Mediocrity | 65.5 | 5 | 40.5 | 20 |
| 8 | Cornholio | 65 | 39 | 10 | 16 |
| 9 | Dietz x 2 | 52 | 20 | 9 | 23 |
| 10 | Turd Ferguson | 49 | | 17 | 32 |
| 11 | Casscadia | 47 | 22 | 14 | 11 |
| 12 | OddJob | 41 | 9 | 18 | 14 |
| 13 | MRI here I come | 40 | 7 | 16 | 17 |
| 13 | Belleville smarties | 40 | 10 | 16 | 14 |
| 15 | Goonie s are good enough | 34 | 10 | 18 | 6 |
| 16 | Bonnie & Clyde | 33 | 13 | 5 | 15 |
| 17 | Menlo Park | 31 | 4 | 8 | 19 |
| 18 | Senor Basil Haydens | 26 | 14 | 12 | |
| 19 | Kitty Ann | 14 | 8 | 6 | |
| 20 | taz | 13 | 1 | | 12 |
| 20 | lubes | 13 | | | 13 |
| 20 | The Earl Grey Tea Bags | 13 | | | 13 |
| 23 | Milltown 2 | 12 | 6 | 2 | 4 |
| 24 | The Wallies | 11 | | 4 | 7 |
| 25 | Werewolves of Lyndon | 7 | | 7 | |
| 26 | Rex Kwon Do | 6 | 3 | | 3 |
| 27 | Clyde's Mom | 5 | | | 5 |
| 28 | AV Club | 3 | | 3 | |
| 29 | JD | 2 | | 1 | 1 |
| 29 | Marie | 2 | | | 2 |
| 29 | Alex B | 2 | 2 | | |
| Rank | Team | Total | Game Points | Bonus Points | Round Bonus |
| --- | --- | --- | --- | --- | --- |
| 1 | Couch Potatoes | 98.5 | 21 | 52.5 | 25 |
| 2 | Men Without Hats 🎩 | 72 | 20 | 42 | 10 |
| 3 | Lori | 50.5 | 19 | 31.5 | |
| 4 | Cornholio | 39 | 18 | 21 | |
| 5 | Spooooon! | 32.5 | 17 | 10.5 | 5 |
| 6 | Casscadia | 22 | 12 | | 10 |
| 7 | Plaidraic | 21 | 16 | | 5 |
| 8 | Dietz x 2 | 20 | 15 | | 5 |
| 9 | Mr Basil Haydens | 14 | 14 | | |
| 10 | Bonnie & Clyde | 13 | 13 | | |
| 11 | Goonie s are good enough | 10 | 10 | | |
| 11 | Belleville Smarties | 10 | 10 | | |
| 13 | OddJob | 9 | 9 | | |
| 14 | Kitty Ann | 8 | 8 | | |
| 15 | don't make me do it | 7 | 7 | | |
| 16 | Milltown 2 | 6 | 6 | | |
| 17 | Persistent Mediocrity | 5 | 5 | | |
| 18 | Menlo Park | 4 | 4 | | |
| 19 | Rex Kwon Do | 3 | 3 | | |
| 20 | Alex B | 2 | 2 | | |
| 21 | taz | 1 | 1 | | |
| Rank | Team | Total | Game Points | Bonus Points | Round Bonus |
| --- | --- | --- | --- | --- | --- |
| 1 | Lori | 90.5 | 23 | 57.5 | 10 |
| 2 | Plaidraic | 78 | 22 | 46 | 10 |
| 3 | Extremely Pointless | 55.5 | 21 | 34.5 | |
| 4 | Men Without Hats 🎩 | 48 | 20 | 23 | 5 |
| 5 | Persistent Mediocrity | 40.5 | 19 | 11.5 | 10 |
| 6 | Spooooon! | 25 | 15 | | 10 |
| 7 | OddJob | 18 | 18 | | |
| 7 | Goonie s are good enough | 18 | 13 | | 5 |
| 9 | Turd Ferguson | 17 | 17 | | |
| 10 | No Mandate | 16 | 16 | | |
| 10 | Belleville Smarties | 16 | 11 | | 5 |
| 12 | Casscadia | 14 | 14 | | |
| 13 | Senor Basil Haydens | 12 | 12 | | |
| 14 | Cornholio | 10 | 10 | | |
| 15 | Dietz x 2 | 9 | 9 | | |
| 16 | Menlo Park | 8 | 8 | | |
| 17 | Werewolves of Lyndon | 7 | 7 | | |
| 18 | Kitty Ann | 6 | 6 | | |
| 19 | Bonnie & Clyde | 5 | 5 | | |
| 20 | The Wallies | 4 | 4 | | |
| 21 | AV Club | 3 | 3 | | |
| 22 | Milltown 2 | 2 | 2 | | |
| 23 | JD | 1 | 1 | | |
| Rank | Team | Total | Game Points | Bonus Points | Round Bonus |
| --- | --- | --- | --- | --- | --- |
| 1 | Spooooon! | 94 | 24 | 60 | 10 |
| 2 | Lori | 86 | 23 | 48 | 15 |
| 3 | Men Without Hats 🎩 | 63 | 22 | 36 | 5 |
| 4 | Extremely Pointless | 50 | 21 | 24 | 5 |
| 5 | Turd Ferguson | 32 | 20 | 12 | |
| 6 | Dietz x 2 | 23 | 18 | | 5 |
| 7 | Persistent Mediocrity | 20 | 15 | | 5 |
| 8 | Menlo Park | 19 | 19 | | |
| 9 | MRI here I come | 17 | 17 | | |
| 10 | Cornholio | 16 | 16 | | |
| 11 | Bonnie & Clyde | 15 | 10 | | 5 |
| 12 | Belleville smarties | 14 | 14 | | |
| 12 | OddJob | 14 | 9 | | 5 |
| 14 | lubes | 13 | 13 | | |
| 14 | The Earl Grey Tea Bags | 13 | 8 | | 5 |
| 16 | taz | 12 | 12 | | |
| 17 | Casscadia | 11 | 11 | | |
| 18 | The Wallies | 7 | 7 | | |
| 19 | Goonie s are good enough | 6 | 6 | | |
| 20 | Clyde's Mom | 5 | 5 | | |
| 21 | Milltown 2 | 4 | 4 | | |
| 22 | Rex Kwon Do | 3 | 3 | | |
| 23 | Marie | 2 | 2 | | |
| 24 | JD | 1 | 1 | | |