Nothing is more important to us than the success of your event.  We want to both make it easy on you AND make sure your trivia event will be a memorable event for your participants.  Here is what a few of our recent partners have had to say about that..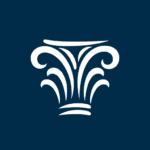 EXCELLENT EXPERIENCE
Teaming up with Dan and Hip Trivia was a huge success and win for our department team building. In an all virtual world over the summer 2020, we had to get creative in our on boarding of new team members as well as engaging existing members. This provided a fun and competitive experience for all. We enjoyed this experience so much we recently did another round of trivia in conjunction with a department charitable effort. I recommend Dan and Hip Trivia to people in and out of the company all the time. Dan does not disappoint with his challenging yet fun trivia questions and engaging personality.
Liza Romans
Northwestern Mutual